Do you want to change your accent?
This Is How YOU Can Learn To Speak With A British Accent
My unique e-course with instant access will show you how!
Regular Price

$59.99

Today $29.99

Have you ever met someone who sounded like a perfectly native Brit…and then found out they weren't?
Many people want to find a comprehensive British accent training course. Something that teaches them how to speak with a perfect British accent- and doesn't take years to achieve.
What if told you that such a training course exists? A training resource so efficient that Thousands of people all over the world have got rid of their native accents and achieved their dream of speaking English with a much, much better accent.
Many of them even achieved to get rid of their native accents completely.
I am a professional dialect coach.
Someone who teaches people from all over the world, even famous actors, to speak with a clear Standard British accent.
When I started out as a dialect coach, I soon realized that taking lessons over a long period of time was difficult for many people. They often had time restraints and also wanted to learn the British accent without paying by the hour for someone to teach them.
I wanted to create a resource, that would help people all over the world learn to speak with an English accent in their own time, at their own pace…and in their own place. No need to travel to lessons. No money to be spent for coaching. No inconvenience.
This is when I got the idea to write down everything I know…and combine it in one, easy to understand, clear and comprehensive training e-course.
No need for 500 pages of theoretical stuff. Just the key points and key sounds of the British accent- clearly presented.
A step-by-step course that will teach you every single thing you need to know to speak like an Englishman.
Well…what can I tell you? I did exactly that. It took me a long time to format everything a learner needs to know about how to speak with the English accent…but it was worth it.
That is, when 'Learn the British accent- FAST!' was born. Out of my passion to help everyone who desires it, to help YOU speak with a clean, crisp and clear British accent.
Recently, Canadian actress Serinda Swan used the British accent she learned using my e-course plus very few private lessons with me via Skype in one of her roles. For private lessons, please click the link Private British Accent Lessons and Dialect Coaching at the bottom of this page)
(I do not own the rights to the video - Fair use -Copyright 'CW/WBTV' 2014 All rights reserved)
'The "fast-track" route to the perfect pronunciation.'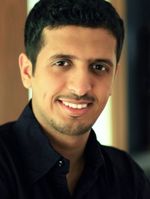 'As a researcher, I have to present my work at various conferences and symposiums. I was working hard to improve my language as well as reduce my accent. Obviously, the correct accent is very important in delivering my presentation of work to the audience. I have purchased this course with the supporting audio material and exercises and I started to identify my pronunciation mistakes. Surprisingly, these were very common with non-native British English speakers. I have learned a lot of tricks with the provided amount of vocabulary and examples.
Honestly, I was not able to cover all the course materials due to my tight schedule and pending work. I have contacted Michael for a one-to-one session via Skype. The session was absolutely useful and fantastic. The session started with Michael analysing my accent and to highlight my pronunciation mistakes.
Then, he sent me a supporting document to practise with, he explained to me some "tricks" for what I can call the "fast-track" route to the perfect pronunciation. The session is great and I have learned a lot, I am looking forward to book another session after I master today's lesson. Thank you so much Michael. Wishing you all the best and toward more success in your career.'
Abdullah Almeshal
Kuwait, currently UK based
(Lecturer at Kuwait University, Faculty of Engineering and Petroleum)
http://www.linkedin.com/pub/abdullah-almeshal/5/309/b03
'From the first glance, it spoke volumes to me.'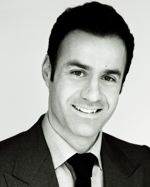 'I believe that language is the fountain of your mind. And if English is your second language, then you surely deserve to learn it correctly. This doesn't mean you should struggle to do so – it just means you need to find the right answers to "How do I say that?" and "Why?"
After scouting the web and bookshops for a course that does all that, I was disappointed to find out it didn't exist. Most accent books were either vague, with pretty graphics and hardly any content, or so complicated that I wanted to hurl the book out the nearest window. Many attempts went by, until I found 'Learn the British Accent- FAST!' course. From the first glance, it spoke volumes to me.
This is indeed a comprehensive yet easy to understand course, which deals with the British accent in a unique and very effective way. It uses a superb slow motion voice technique on its audio recordings to emphasize words and entire sentences, exposing sounds you never knew existed.
It clearly explains the troublesome weak and strong vowels, consonants, plurals, and everything else you need to know about this accent. With regular practice, you will soon find the correct sounds naturally occurring, which will bring you great speech confidence and clarity even when handling complex situations.
Finally, a book that does exactly what it says on its cover! If you need to improve your British accent, you will find the answers within it. Learn at your own pace and enjoy every step of the way!'
Gabriel Motora
UK based Actor (from Romania)
WWW.GABRIELMOTORA.COM
'Compelling method'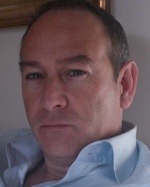 'I have followed the course "Learn the British accent- Fast!" and I have to say that this outstanding method does work.
I have improved a lot with this method, it's clear, you learn easily how to master the British accent, you figure out the roots of the language in order to acquire the nuts and bolts of it. By implementing this method you are bound to enhance your British accent faster than you could have thought possible.
On top of that I have taken a lesson with Michael Andrews and I have been amazed about his professionalism as well as his efficient approach to teaching the British accent. I discovered a lot of subtleties and tips so as to make headway swiftly. Above and beyond, Michael does want you to become successful and help you achieve the goal of mastering the British accent fast.
I highly recommend anyone to get the course and also take some lessons with Michael and his compelling method.
Nevertheless I have a regret, I should have stumbled upon him and his method much earlier!!
Thank you very much indeed Michael, I can't wait for another lesson.'
Kindest regards
Frédéric Fouquet
France (CEO and owner of www.empowernetwork.com)
http://fred34.empowernetwork.com/frdric_fouquet_biography
http://fred34.empowernetwork.com/blog/how-to-master-the-british-english-accent-fast
Mwenye got the course on 03 Jan 2011 and sent us this email on 22 Jan 2011
'I must confess people now think that I am British or grew up in England.'
'I am originally an American who grew up in Africa with African parents. I recently bought your product and really think it was great. I am currently a student in Nano Engineering in Michigan and have to do a lot of research presentations. Many people did not understand my Southern African accent and some students just laughed. I must confess people (those who never knew me) now think that I am British or grew up in England. In addition, it has really improved the way my fellow students and the faculty evaluate my research presentations. I chose the English accent because a good number of my cousins live in England and frankly stating I love the English accent. It has also improved the way people view me when they first talk me. I feel I am being respected more and of course that improves my outlook on life. Your product was great for a very reasonable price. Thank you.'
Mwenye L.
USA (student)
'Your great course helped me get a role I desperately wanted.'
'Thank you so much for creating this incredible course. It helped me
get a role I desperately wanted
(despite some very serious competition). I have tried a typical British dialect course book for actors before but it was nothing compared to your modern, jam- packed program. I am absolutely sure it was your course that gave me the edge, it's by far the very best and most comprehensive course on the Standard British accent out there!'
Dan E.
USA (Actor)
'At first I didn't know what to expect from this course and whether it would at all help me to improve my English pronunciation. As I soon realized, the course opened my eyes to what certain words should sound like as opposed to what I thought they did.
After a few days I am now able to identify the words I struggle with and work on them in my own time. I would certainly recommend it to anyone who aspires to improve their spoken English and British accent.'
Yelena D.
Croatia (Sales Manager)
'Today I spoke to an Englishman who couldn't believe I was not born in the UK.'
'I do not usually write reviews but I really wanted to thank you for creating this excellent course. I have made great improvements and anyone who follows these steps will have the same success as me (if I can do it- anyone can :-)) Just a short time ago I still had a pretty strong foreign accent...for the first time ever, just today I spoke to an Englishman who absolutely couldn't believe that I was not born in the UK. This is all thanks to your fantastic course!'
Pavlos K.
Greece
'Seriously mindblowing techniques!'
'I have tried some other courses out there but they didn't work for me. Your course is straight to the point and worth it for the Bonus section alone. Pretty unique approach and some seriously mindblowing techniques!'
Jennifer D.
Phillipines (Motivation Coach/ Speaker)
'They actually think I am British!'
'I usually don't write reviews but I really felt that I should let you know how much your programme helped me. I have always wanted to speak with a British accent and after studying your course for a short while I started understanding how many hundreds of things I was doing wrong and how many pronunciation errors I was making LOL! People here in the UK have now stopped asking me where I am from (which is great because it really got on my nerves)- they actually think I am British!'
Eduardo G.
Spain (Mature student)
'Superb product- it worked wonders for my career.'
'I just wanted to let you know that I looove your course. It has so much intelligent content and amazing practice opportunities, it's well worth buying for anyone who's serious about improving their accent. It really stopped people seeing me as an 'outsider' and I believe it really helped me get my dream job. Superb product- it worked wonders for my career.'
Andreas Z.
Italy (Financial Consultant)
'This has far exceeded my wildest expectations!'
'I wanted to find a way to improve my accent so that people would take me more seriously. I bought your course and went from being a foreigner with a pretty thick accent to sounding very British in a very short time indeed. Honestly, I didn't think that was possible. This has far exceeded my wildest expectations!'
Mariusz K
Poland (Professional)
Master the British accent now
Learn the British Accent- FAST! is a no nonsense, no gimmicks, hands-on approach that produces real results - and makes learning the accent easy and fun!
All of this in one, complete, clean and clearly presented, broken down into an easy, step-by-step presentation.
You will quickly learn all THIS
Michael E. Andrews' Slo-mo technique ™ - use this to make your accent rock solid and consistent.
This extremely successful technique will help lock the new sounds and pronunciation techniques into your long-term memory and your brain's neurological speech centre. This will absolutely blow your mind as to its effectiveness and immediate results! This is the first time this extremely exclusive technique has ever been released to the public.
Word linking- how to connect words in a way that will immediately make you sound native.
Sound insertion- which letters to insert in between words to achieve perfect speech flow.
Vowel length- learn the exact length of the British English vowels to give you strong confidence when speaking.
Key sounds- discover the most important key sounds of the British accent to give you that distinctive British sound.
Voiced letters- learn exactly how to use your voice to give you the famous sharpness and clarity of the British accent.
Silent letters- discover all the silent letters (and the exceptions!) to achieve an authentic British sound.
If you like these benefits, I've got 21 even more powerful ways to help you master the British accent.
Even when taking British accent lessons I know how difficult gaining an authentic accent can be for students. Many people who have tried to learn the accent and have perhaps even lived in the UK failed to master it..
Learning how to speak with the accent is possible with my efficient course as it has been specially designed for students who know virtually NOTHING about learning an accent.
All you need to do is follow the step-by-step programme... and let Learn the British Accent- FAST! handle the rest.
Just listen and watch how quickly your new British voice becomes natural.
Get the accent you want, hassle-free... all with one course that puts your speaking skills ahead of everyone else.
Why is it that 97.7% of people wanting to speak with a clear English accent never manage to achieve it?
Is it because they lack a certain language talent, believe that they are too old to learn, or come from a non-English speaking country?
No.
The truth is that they simply do not have access to the right information.
Anyone can learn how to speak with a clear British voice now.
Become One of the 2.3% of People Who Succeed at Learning the British Accent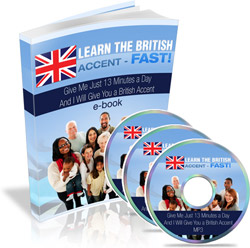 Gain access to this information now and take advantage of my special introduction price for this new immersion e-training course that will teach you everything you need to know to speak with a clear and authentic English accent.
Watch your new accent become a reality within a short period of time.
With my course you don't have to spend a lot of time studying and trying with little or no results... because Learn the British Accent- FAST! uses a unique, compact, yet comprehensive teaching format that is easy to learn.
It teaches you every single key sound of the English accent. All of this is clearly presented in an easy-to-follow course that will leave you very confident when speaking English… and sounding distinctly British!
| | |
| --- | --- |
| | With Learn the British Accent- FAST! you don't need any previous knowledge or experience in dialect or accent learning because my special course was specially designed for ANYONE regardless of nationality, age or professional background! |
| | No struggling with complicated methods. |
| | Have the luxury of learning at your own pace. |
Forget about wasting tons of money on a British dialect tutor...
Forget about wasting time spinning your wheels trying to understand what you have to do to master the accent. Only my course reveals those little known secrets of how to learn to speak with an English accent in record time.
Do you want to be one of the people who have mastered the British accent?
Watch our full presentation video to see why THOUSANDS of people around the world wanting to speak with an English accent have chosen my course-and succeeded!
Let's Have a Look at What You Will Get:
Complete British accent training e-book, packed with every detail of the British accent
Complete MP3 recording, accompanying and complementing the e-book, with clear pronunciation guides

Instantly downloadable MP3 recordings and e-books (PC and Mac compatible).

Of course, the programme is fully downloadable and the recording is not copy protected- which means you can conveniently put it on your Ipod or MP3 player and comfortably practise while driving, travelling and exercising.

5 Free Bonuses

Bonus 1: A special exercise e-book that will help you practise the new sounds super efficiently! This exclusive exercise e-book is usually sold separately for $59.00.
Order right now and you get it FREE!
Bonus 2: An extra MP3 recording of all the exercises in the special exercise e-book for listening practice!
Bonus 3: Special Guide: 'How to Effectively Work on Any Accent'
Bonus 4: 'The 50 Most Common and Typical British Expressions' (knowing these will give you the edge and convince people even more that you are a born-and-bred Brit!)
Bonus 5: Michael E. Andrews' extremely successful and highly exclusive Slo-Mo Reading™ technique, which will help lock the new sounds and pronunciation techniques into your long-term memory and your brain's neurological speech centre! This will absolutely BLOW YOUR MIND as to its effectiveness and IMMEDIATE results! This is the first time this extremely exclusive technique has ever been released to the public.

What to Expect from Learn the British Accent- FAST!

It is a breakthrough course that was specially designed for people just like you.

It uses a unique learning system that is easy to follow and uses a step-by-step format.

"Yes! I want to have a British accent, and I know this is the easiest and fastest way to get it"

Regular Price

$59.99

Today $29.99




I am confident that this amazing course will teach you how to speak with a clear British accent quicker than you ever thought possible. Order now and you are just minutes away from starting to
'Learn the British Accent- FAST!'

Yours sincerely


P.S. Order today and you will receive the 5 free bonuses in addition to a 100% money back guarantee, so you have absolutely nothing to lose!

Order With Confidence

…I am so sure that my e-course will teach you how to speak with a British accent- Fast! that I will give you my 100% Iron-clad, no questions asked, money-back-guarantee- ANYTIME!

Learn the British Accent Fast Blog

British Accent Training | British Accent Course | British Accent Lesson | Private British Accent Lessons and Dialect Coaching

4 Compelling Reasons Why a British Accent Will Help You Succeed | Why does the British Accent Command Such Authority?

Learn the British Accent in Los Angeles

© Copyright ABC ACCENTS 2009. All Rights Reserved. www.britishaccent.co.uk

How to learn the British accent - FAST! - Youtube